Regular price
$19.95 USD
Sale price
$0.00 USD
Unit price
per
Sale
Sold out
🔥 Mastering Fire: Techniques for Survival and Outdoor Bliss 🌲
Unlock the Mysteries of Fire-Making Mastery!
Are you ready to embrace the primal art of fire-making and take your outdoor adventures to the next level? Discover the secrets of the flame with "Mastering Fire," the ultimate guide to kindling fires like a seasoned adventurer.
🌟 Why "Mastering Fire" is Your Essential Outdoor Companion:
🔥 Breathe Life into Your Campfires: Ignite roaring fires effortlessly, even in the most challenging conditions. Learn techniques that turn damp firewood into dancing flames.
🏕️ Survival Skills for the Modern Explorer: Equip yourself with essential survival know-how. From crafting shelter to purifying water, "Mastering Fire" is your trusty guide to thriving in the wild.
🪶 Unleash Your Inner Pioneer: Connect with the timeless traditions of fire mastery, passed down through generations. You'll kindle fires just like the explorers of old, forging a bond with nature like never before.
📚 What's Inside:
Step-by-step instructions for various fire-building techniques, from teepees to Swedish torches.
Expert tips and hacks to conquer adverse weather and wilderness challenges.
Inspiring stories of outdoor conquests, fueling your passion for adventure.
🌄 Elevate Your Outdoor Experience: Imagine cozy evenings around crackling campfires, the warmth of the flames matching the camaraderie of your fellow adventurers. Picture yourself conquering the wilderness, knowing you can always master the art of fire.
💯 Quality and Value: "Mastering Fire" isn't just a book; it's your key to unlocking outdoor bliss. Packed with knowledge and illustrated with vivid experiences, it's a treasure trove of outdoor wisdom.
🔥 Your Journey Begins Here: Whether you're a seasoned explorer or a weekend camper, "Mastering Fire" will inspire, educate, and empower you to become the fire-making expert you've always admired.
🚀 Join the Ranks of Outdoor Pioneers: Embrace the fire-making traditions of the past while mastering modern techniques. Ignite your passion for adventure with "Mastering Fire."
📖 Get Your Copy Today: Don't miss the chance to own this essential guide. Order "Mastering Fire" now and become the master of your outdoor destiny. Your wilderness odyssey awaits!
🔥 Ignite Your Fire-Making Journey: Grab "Mastering Fire" and discover the secrets to outdoor survival and bliss. Your next adventure starts now! 🔥
View full details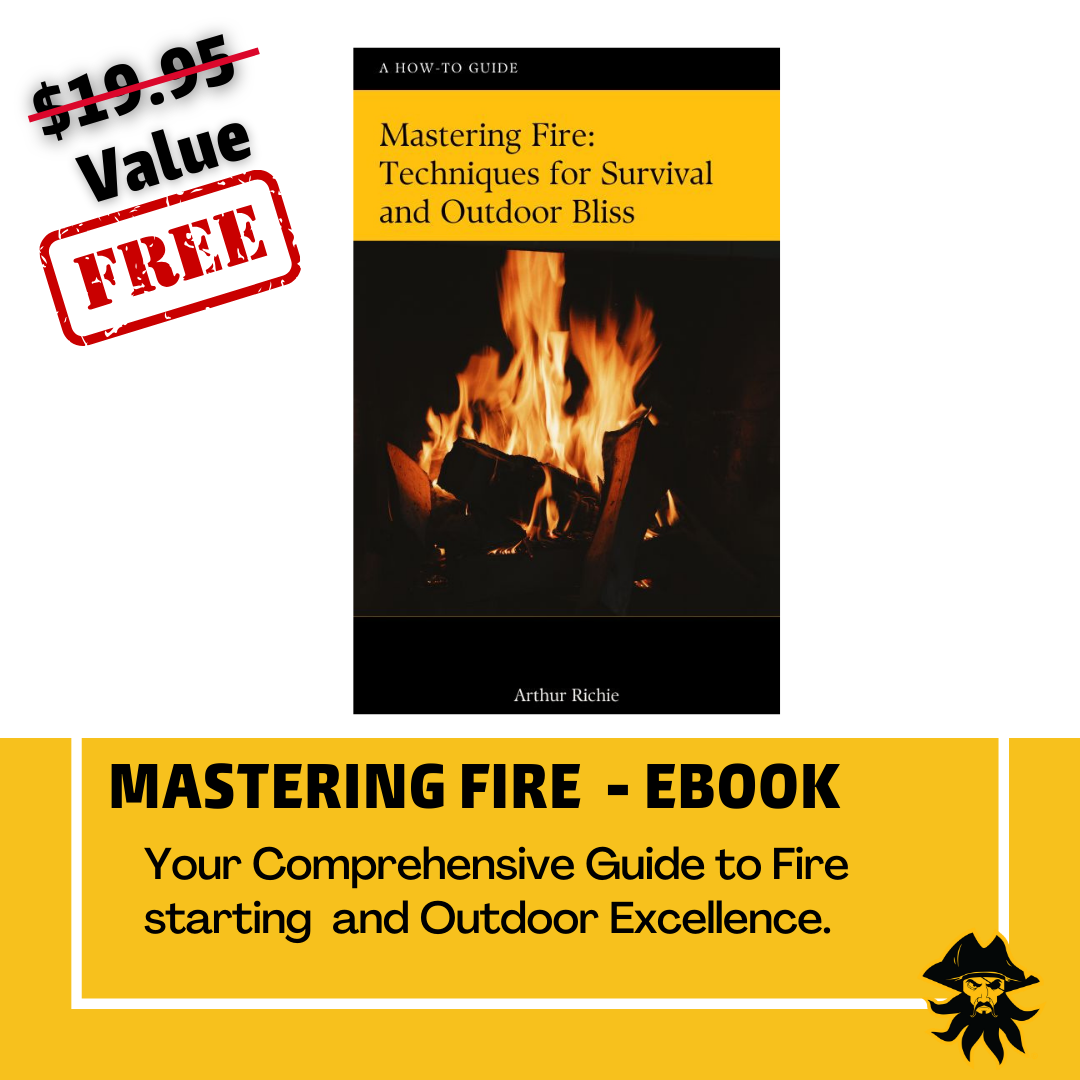 Collapsible content
100% Satisfaction Guaranteed

We know you're going to love our Products and we fully stand behind that. That's why when you purchase today we're offering a 30-day, 100% money back guarantee.

That means, if you're not happy with your purchase for any reason at all, just contact us and we will fully refund your purchase back to your account, no questions asked!

NO hassles and NO Questions Asked!
SHIPPING

Orders are normally recieved 3-5 business days after being shipped. Some of our products are flammable and are required to ship via ground which may take longer to arrive.